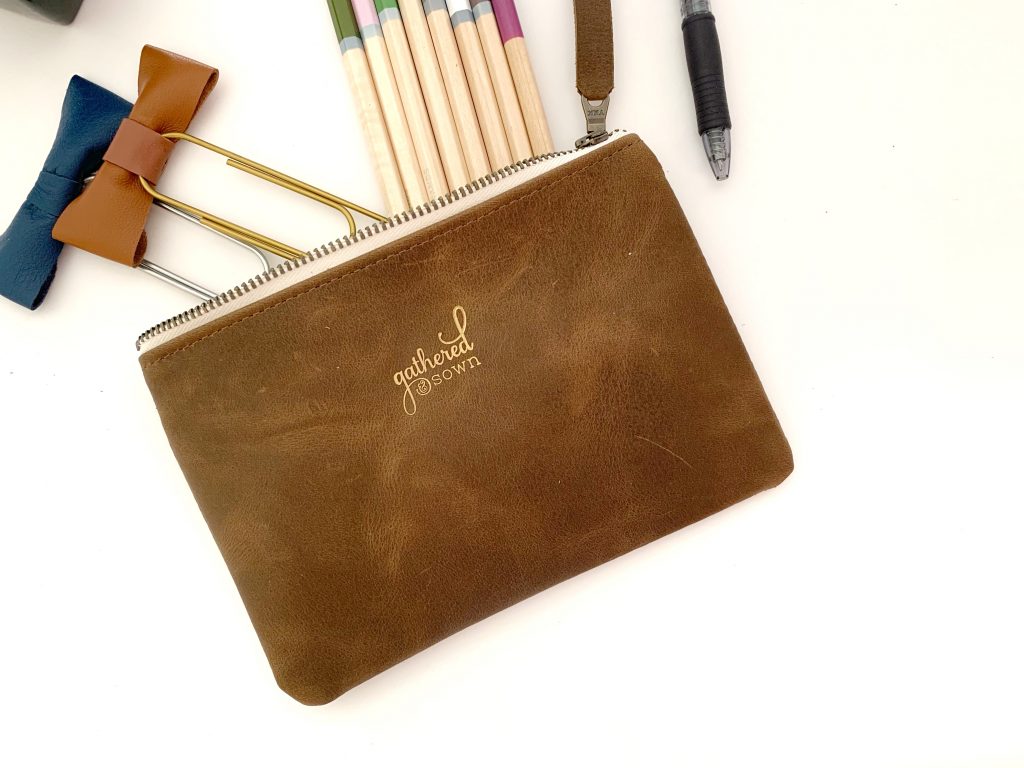 Hey, it's Angie
Today I'm taking you into my workshop to show you step by step how I made this adorable yet simple leather pouch. Check out all of the tools I use and see if you have what it takes to tackle one on your own!
Need some leather? We've got what you need to get started…
Love the pouch but don't want to do the work? I've got you covered there, too!